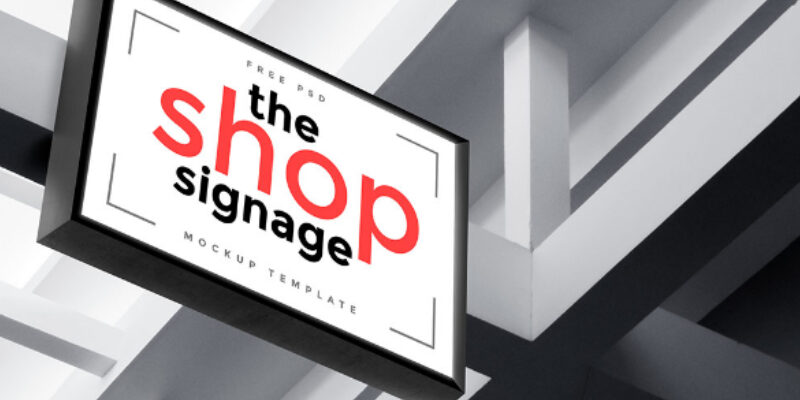 Stats that prove the power of effective signage
If you are still unsure about why your sign board manufacturer is insisting on using signage, you need to take a look at the following statistics given by advertising experts:
4 out of 5 shoppers agree that the first thing they notice about a business from the outside is the on-premise signage.
At least 90% of the shoppers claim that the signage conveys the ethos, value, personality and character of the business.
It is a fact that most shoppers miss out on signage that is small and inconspicuous.
A strategically placed design signboard can expose the brand name multiple times over.
A customer-oriented signboard design can increase sales by up to 15 or 20%.
Impulsive buyers are encouraged to shop more mainly because of the information given on interactive signboards.
The above stats should be more than enough to dispel any apprehensions about investing in effective signage. In a time when branding and business are like two peas in a pod, the use of sensible signage can only bring a positive impact for any trade.
We give you 6 proven reasons how a compelling signboard or a quality banner can leave a profitable impact on your business.
5 ways effective signage can impact your business
1.Increased brand exposure
The most immediate impact of having a compelling signboard is the amount of exposure it brings to your brand and your business. A signboard will be up 24/7, which makes a vast difference to other promotional activities like TV and radio advertisements that last only for a few seconds. This etches your brand name in the minds of consumers, who will be immediately reminded of your services when the need arises.
2.Better customer acquisition
A retail store with great signage has a better chance of converting the simple window-shopper into an avid fan of the brand. Studies indicate that most customers learn about a brand or service through its on-premise signage. Interactive signboards also have customers coming back for more because of the unique customer experience.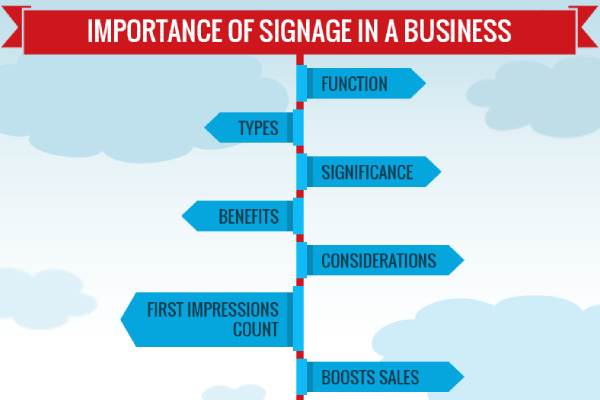 3.Accentuates your presence
In a mall or commercial centre where there are hundreds of shops, a well-designed signboard will highlight your presence. It will also help you stand out from your competitors. The more unique and catchy your signage is, the more potential customers it will attract. Let's not forget that poor signage can backfire for your business.
4.Functional and informational
Signage is not only about brand exposure and advertising. It is also the best way to disseminate information about your new products, seasonal sales, discounts, and promotional events.
5.Cost-effective solution
Of all the available marketing strategies, signage is the most sensible investment that gives you an impressive ROI. All other advertising media such as newspapers, radio, television, social media platforms, e-mail marketing or direct mail can burn a hole in your pocket without delivering effective results. Thus, a little investment can go a long way.
Tips to refine your marketing strategies with signboards
Click Here – To know about the benefits of Business Signage & Statistics you must not ignore, while you may opt for effective signage for your business, where and how you use them is the real deal.
Location, location, location!! It is the magic word for success in advertising. Experimenting with temporary signage will give you a better idea about the location's accountable features such as lighting, visibility, footfall and vehicular traffic. Temporary banners will allow you to experiment with colours and fonts.
Ideally, your signage must accomplish the purpose of informing the audience about your brand name, product or service and your location in the shortest way. Complicated signage is of no good. Limited information in large visible fonts with contrast colours is sure to win many customers.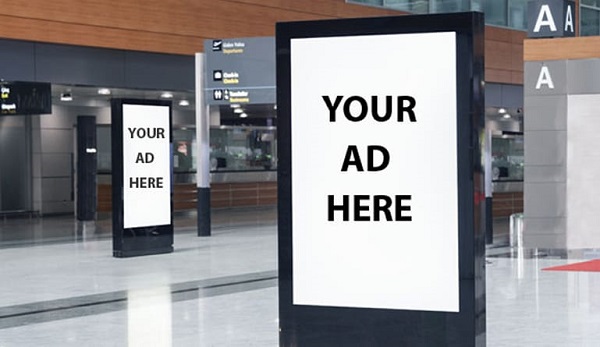 If your signage is obstructed by buildings, trees or other signage, you tend to lose potential customers who are usually drawn to whatever makes a maximum impact in their line of sight. Hence, it is imperative that you check the visibility of your design signboard from all vantage points.
Skimping on quality is a big no-no because good quality is important to convey the right image about your brand. To guarantee that your signage is worth the investment, always team with reputed signboard designers and manufacturers who will guide you the right