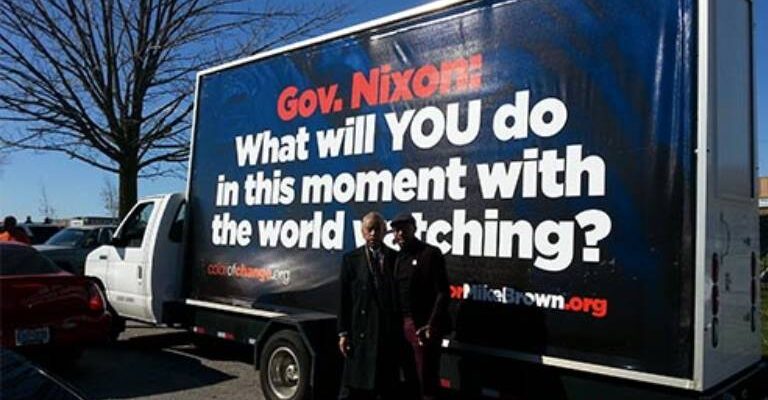 Billboard Advertising : An Effective Campaign Tool 
Over the years, Out Of Home Advertising has played a major role in paving the winning path of a politician's life. Haven't we all seen those enormous hoardings with the smiling face of a political candidate flanked by a captivating tagline? Digital billboard advertising, Las Vegas, allows campaigners to target voters with timely and impactful messages in their key constituencies. It is a winning strategy to convey political promises, promoting causes and referendums. 
Political campaign strategies should include more than one billboard to provide unlimited access to a diverse range of voters. OOH Campaign advertising effectively negates the probability of fake news and fraudulent traffic that are very much a part of online campaigns. Digital billboards, mobile billboards and various other forms of OOH advertising make for reliable, cutting edge campaigns.
Can OOH Advertising Persuade Voters? 
The election fever kickstarts a slew of tactics that are all directed at one target: maximum exposure of the candidate. Without exposure, there is no way one can hope to garner votes. 
Political candidates often deploy every trick in the book – debates, speeches, campaigns videos, TV ads, newspaper ads and even theme songs to make a big impression on voter's minds. However, OOH ads stand tall above all this clutter. Billboard advertising creates a prime environment that cannot be discarded, turned off or fast forwarded. Besides, with the average commuter spending close to 20 hours on the road every week, they provide the most exposure for political ads.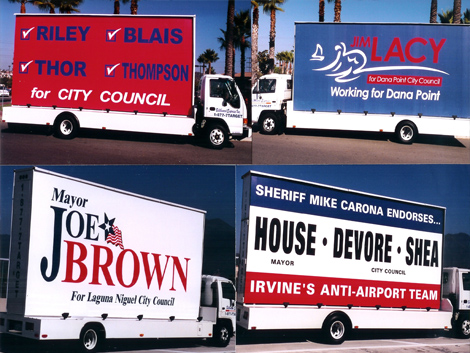 Billboard advertising for political campaigns are designed to convert the commuter into a voter for that particular candidate.  A commuter who takes the same route to work everyday is bound to pass the billboard twice a day, which makes it 10 times in a single week.  The trick is to target the bored commuter by placing a digital billboard on a strategic location where traffic is dead slow.  Start and stop traffic patterns are common in cities like Atlanta, Las Vegas, New York, Chicago, etc. By making them work to your advantage, you can easily attract a huge segment of the voting population. Check Out – The Latest Trump billboard initiative with a direct message.
Digital Billboards: An Irrevocable Presence In Your Target Constituency
A successful political campaign should be concentrated right where you want it to be. Pinpointing where you have the maximum support of the voters is key to sprucing up your OOH campaigns. Here's how you can target your prime voters:
Put up highly visible messages on important city landmarks and traffic intersections.

Create memorable campaigns that are well-researched.

Knowing the pulse of your voters will help you create relevant OOH ads. 

Repetitive and consistent ads on digital billboards will help to establish your name in your constituency. 
Why Billboard Advertising Is A Winning Bet For Political Campaigns 
In an age and era where TV ads, social media advertising and online advertising are ruling the roost, OOH advertising is still robust enough to hold its ground and withstand the fierce competition. The reasons are quite obvious:
A single

digital billboard

has the capacity to reach diverse voters and build awareness with instantaneous messages.

Unlike TV or newspaper campaigns, billboard advertising breaks through the clutter and produces the highest ad recall.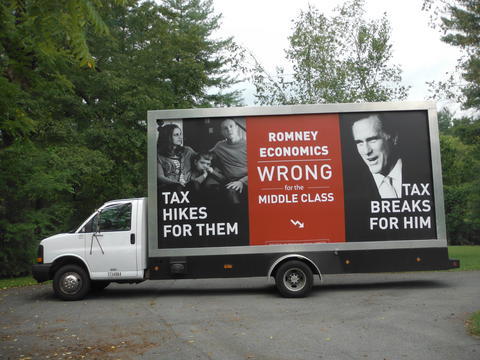 OOH ads present the opportunity to refine electorate targets based on geographic location and demographic groups.

OOH advertising is a far more cost-effective option than expensive TV ads.

Out Of Home ads are concise, precise, quickly digestible, and almost never go unnoticed.

Large format digital billboards can convey a strong, confident statement in its messaging, thus easily captivating voters of all ages. 

The impact of OOH advertising can effectively brand a candidate, throw light on his or her social media pages and drive web traffic to propel fundraising, planning and information distribution. 
Done right, billboard advertising will only strengthen and steer your political campaign to reap rich rewards. Digital billboard ads are also a crucial part of the online and mobile media that offers real-time flexibility and the ability to change messages without any added cost. Paired with other media, billboard advertising can band together a diverse audience and create trust among the electorate, which is a sure way to win an election.