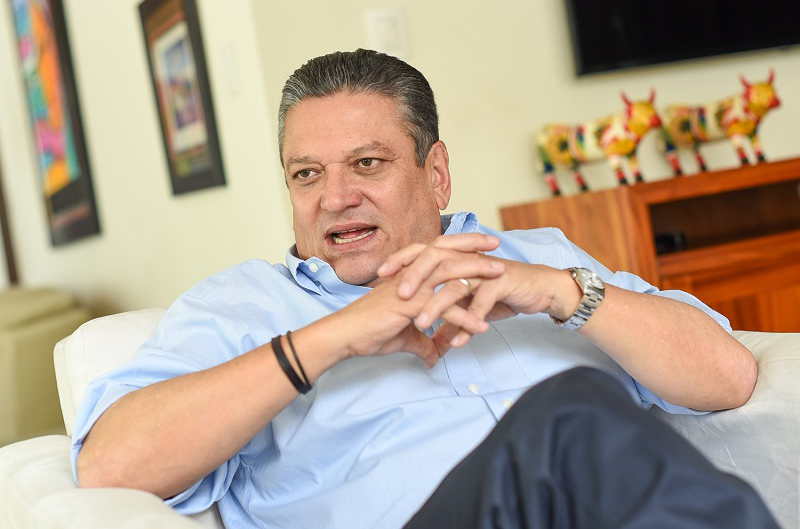 Johnny Araya Monge who is the past mayor of capital city San Jose. He has been heading the municipality for the last 22 years. He believes that the progress has been slowed down since he resigned the office 2013 after he lost the post of the presidency for a forthcoming year. President Luis Guillermo Solis defeated his in the presidential race on a quick note.
Araya who is 58 years old believes that he would definitely see success in the Sunday municipal election that is going to be held in the capital town of Costa Rica. Though he quit presidential race on 2014, he had to take this decision because of the supporters of his own party. He is confident of winning the election this time. He was interviewed by a popular news media channel and he confidently answered their questions. Let us the check the interview of the former Mayor.
Interviewer question: What made you to take the decision of facing another election in spite of failing in the last one?
Araya answer: I feel that nothing has changed. I worked as Mayor for several years and it is great for me to be in post again. I always do my tasks with passion and a lot of dedication when I was in that post. I am looking to help and implement a lot of projects in San Jose. I feel that the municipality had lost the authority and leadership in the last few years.
Interviewer question: After you resigned PLN, there were talks going that you may be a candidate to other four parties. What changed you to connect Alliance for San Jose political party?
Araya answer: I did not wish to be a member of the traditional party. I always wished to be one among the emerging group. Jose Zamora Cordero is the president of the party and he represented in 2006 and 2002 elections. In the year 2010, they did not represent and appreciated my re-election campaign. It is how my relationship and bond with Alliance for San Jose increased up. I was even attracted to the name of the party. It was actually the collaboration of various groups. It is what I always wanted. A combination of numerous community and political groups to enhance San Jose.
Interviewer question: Which sections of the population is important to you?
Araya answer: My plans are mainly to address issues faced by elderly persons, children, people with disabilities, the homeless and single mothers.
Interviewer question: What are the social developments you have accomplished?
Araya answer: We have dealt with several social projects like establishing centers for elderly people, day care centers, and also centers for people with disability and homeless. We established the project to repopulation in San Jose than others. It is the reason people wanted me to be back in position. The people feel that the city has festered and suffered a hindrance. My social development projects are beneficial to many people. We are even working on a goal to repopulate the city by starting housing projects.